By Money Metals News Service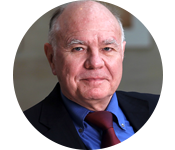 Dr. Marc Faber, editor and publisher, The Gloom, Boom & Doom Report (4/7/17):
"I think that the economy is not going to do as well as people expect… My sense is that the economy in the U.S. is weakening and not strengthening."
"Hard assets such as precious metals are at the historical low point compared to financial assets, so I think going forward there's a huge discrepancy in performance between financial assets and gold. Hard assets will come back into favor."
"For the rest of 2017, I think that gold shares are an attractive asset class. Precious metals can easily move up another 20, 30 percent, possibly 100 percent or so." Full podcast
Jim Rickards, author, The Road To Ruin, editor Jim Rickards' Strategic Intelligence newsletter (3/24/17):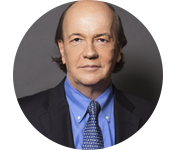 "On China devaluing its currency: "What's that going to do? That's going to inflame Trump and he's going to come down on them with hammer and tongs and tariffs, and we're going to have a trade war with China … We're looking at a train wreck."
On Janet Yellen's clout and Donald Trump's upcoming Federal Reserve Board appointments: "She's going to be outvoted, outgunned, outmanned almost immediately once the President makes these announcements." Full podcast
Michael Pento, author, The Coming Bond Market Collapse, editor, PentoPort.com (3/3/17):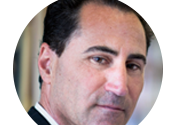 "You should always have, in my opinion, 10-20% of your money in precious metals and mining shares. Always. That minimal level could be increased to as high as 80-90% of your assets once this helicopter money and next depression hits."
"The enthusiasm over Donald Trump is surely key to the success in the stock market. If you look at the stock market's valuation, it's absolutely off the charts. If you look at the total market value of stocks in relation to GDP, it has never been higher than it is today. If Donald Trump cannot push through [his agenda], the stock market is going to roll over … you're going to have a recession and then all hell and chaos is going to break loose on a global scale." Full podcast
David Morgan, author, Second Chance: How to Make and Keep Big Money During the Coming Gold Silver Shock Wave, publisher of The Morgan Report (2/24/17):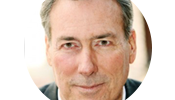 "We are in a situation where I do believe with everything I learned and know, that we are not in a bear trap. We are in a new bull market [for precious metals], and I'm putting pretty much my reputation on the line."
"Regardless of economic condition, regardless of what's going on in the debt markets or the equity markets, having precious metals in your portfolio will give you better overall performance." Full podcast
Gerald Celente, publisher, Trends Journal (2/10/17):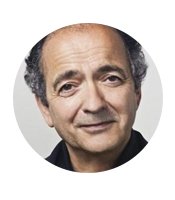 "We're looking at the Trump Administration as one [trend] that is positive for business with his deregulations. The deregulation and particularly in the financial sector, and also we're looking at tax cuts, and we're looking at infrastructure build-up. So, those are positive elements for business, and of course also the bringing [of] jobs back to the United States. That's what's driving the market.
"Our downside risk of gold, as we see it, is about $100 to $150 dollars, which is very small downside. The upside potential is well over $2,000." Full podcast
---
The Money Metals News Service provides market news and crisp commentary for investors following the
precious metals
markets.