By IFCMarkets
No significant economic data came out on Friday, but US stocks edged up and the dollar strengthened. Macy's sales declined less than expected which pushed them up by 17%. Other two retailers Kohl's and J.C. Penney released their positive quarterly reports which contributed to the rise of their stocks by 16,2% and 8,6% respectively. "Rally" in the US stock market allowed the S&P 500 to rise by 7% compared to the opening of the year. Meanwhile, its current P/E ratio is 20, which is much higher than the the average level over 10 years, equal to 14. On Thursday, the US dollar index growth is mainly contributed by the statement of John Williams, the president of the Federal Reserve Bank of San Francisco, that a Federal Reserve rate hike could come at the end of the year. In his opinion, the improvement of US labor market and the possible increase in inflation can contribute to it. Today, at 14:30 CET, US retail sales for July and Producer Price Index will be released. Michigan Consumer Sentiment Index (MCSI) for August will be reported at 16:00 CET. Preliminary forecasts are neutral.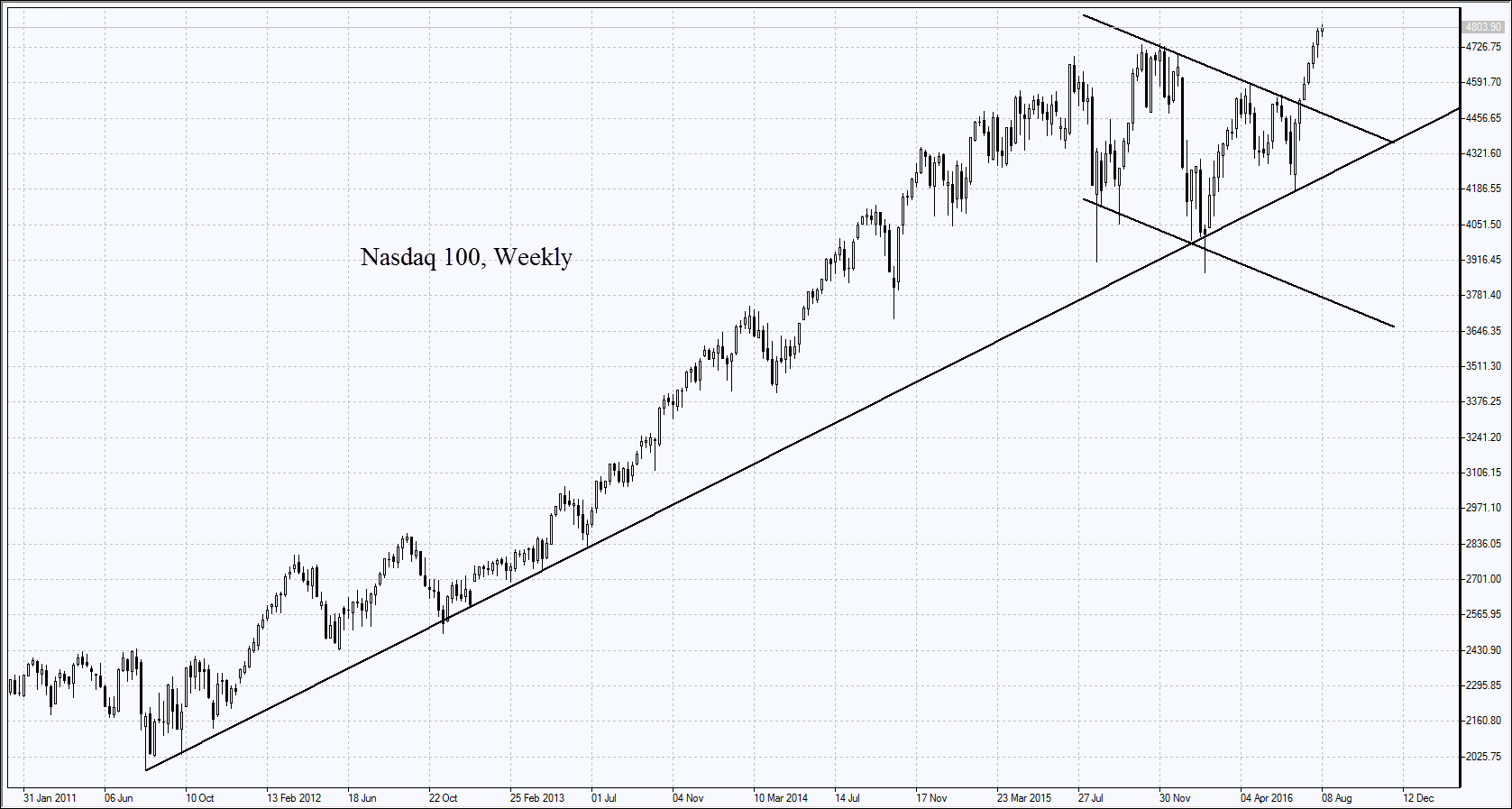 On Thursday, the European stocks renewed a 2-month high on good reporting of Symrise, GN Store Nord and Henkel. So far 80% from STOXX 600 have reported for the 2nd quarter. The earnings of 60% surpassed the preliminary forecasts. On Friday, the European market continued rising on good reporing of Maersk, as well as on the economic data of Germany. Comapred to the first quarter its GDP growth slowed in the second quarter, but it still surpassed the forecasts. At 11:00 СЕТ Eurozone GDP for the 2nd quarter and the industrial production will come out.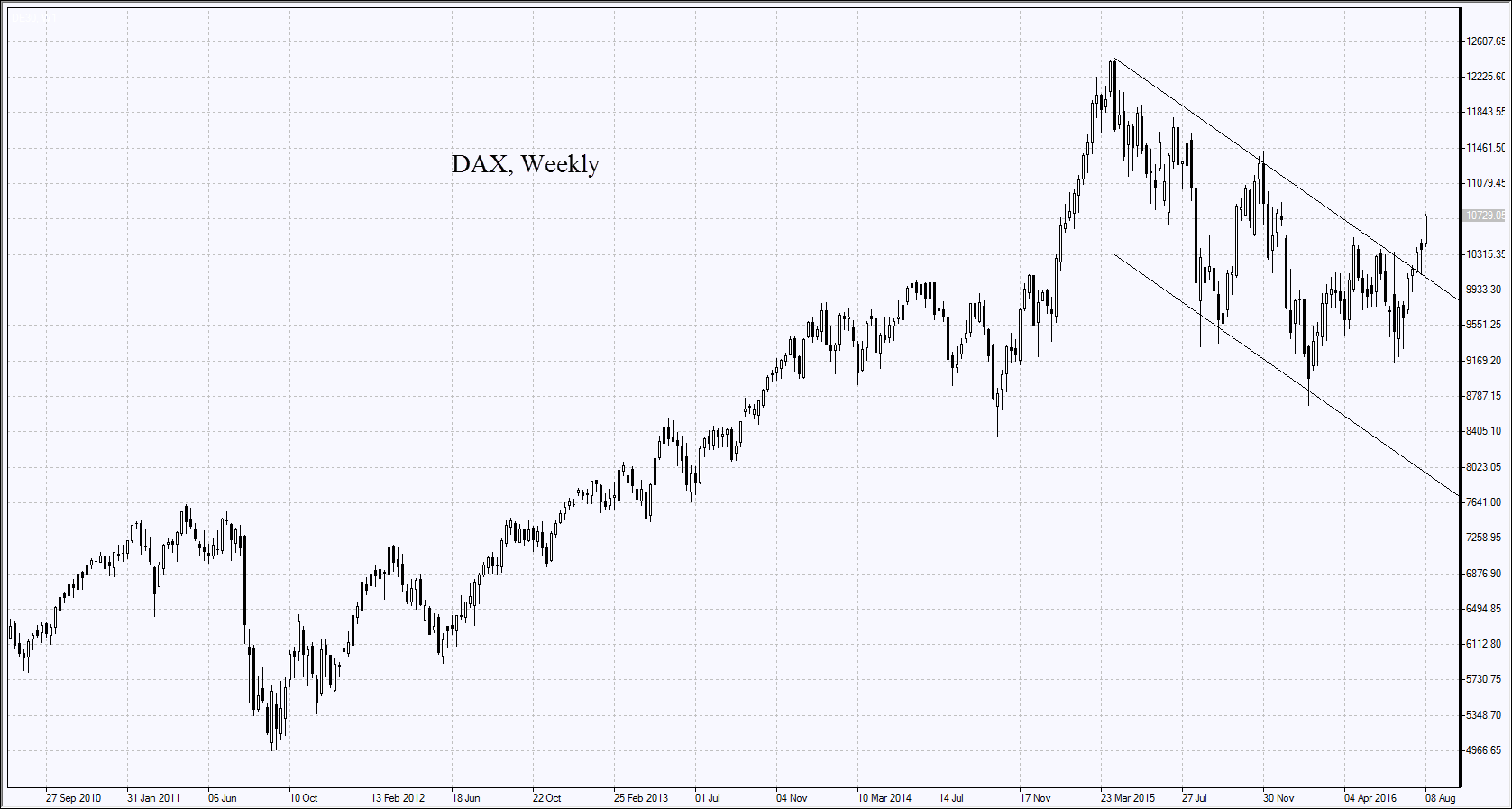 On Friday, Nikkei added more than 1%, while for the week it rose by 4,1%. It continues advancing the 7th straight day. Sharp Corp stocks jumped 20% after being acquired by Taiwanese company Foxconn. On Thursday, Japan had a day off for Mountain Day, so today the stock market was back to the good dynamics of world stock indices. Note that on Wednesday positive data on industrial orders and mortgages were released. Next week, Monday morning, important Japanese data will come out: the GDP for the 2nd quarter and the industrial production for June.
This morning, in Japan the data on industrial production and retail sales for July were released. They were slightly worse than expected. Investment indicators were also published, which showed minimal increase since 1999. This had a negative impact on a series of commodity futures and partly on the copper. Several market participants started to doubt that the easing of monetary policy could accelerate the growth of the Chinese economy.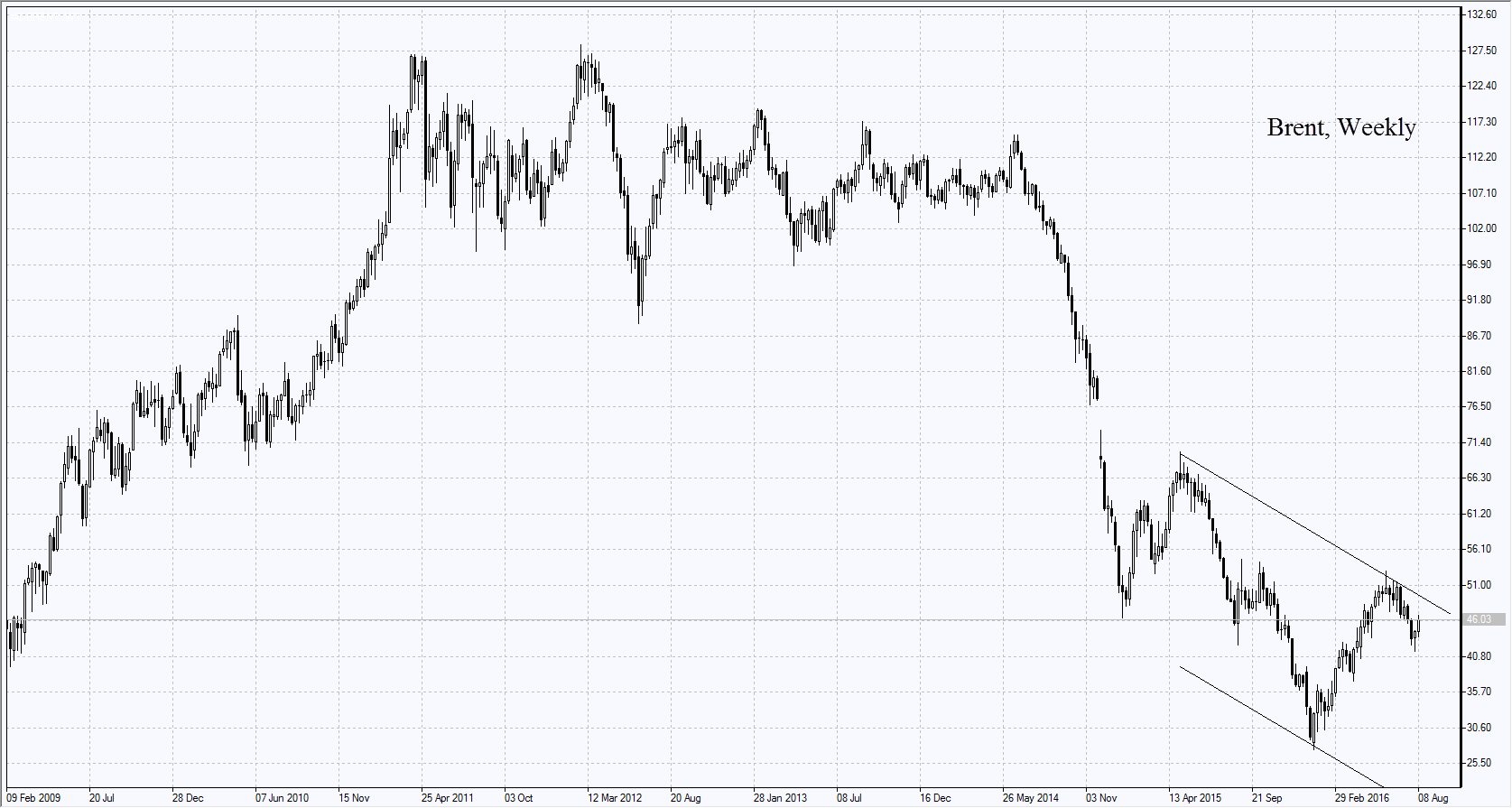 Oil prices continue rising. In july 2016 its production in China reduced by 8,1% compared to the same month of last year, and has reached its lowest since October 2011 totaling 16,72mln tonnes or 3.94 barrels per day. Over 7 months 2016 oil output in China fell by 5,1% compared to the same period of 2015. Natural gas production decreased by 3.3% in July and by 3,1% over 7 monthes. Note that on Thursday oil prices jumped 4% after Khalid al-Falih, Saudi Arabia's energy minister, said that output freeze could occur.
Gold has slightly retraced as US dollar strengthened. Reuters published the results of its survey, according to which there is 72% probability that Fed will raise the rates to 0,5-0,75% from the current level 0,25-0,5%. By the end of 2017 it rose by 1-1,25%. Meanwhile, according to the current quarter data US GDP must rise by 2,5% annual rate and advance by 2% every quarter to the end of 2017. Inflation in the US should not exceed 2%.
Market Analysis provided by IFCMarkets
Note:
This overview has an informative and tutorial character and is published for free. All the data, included in the overview, are received from public sources, recognized as more or less reliable. Moreover, there is no guarantee that the indicated information is full and precise. Overviews are not updated. The whole information in each overview, including opinion, indicators, charts and anything else, is provided only for familiarization purposes and is not financial advice or а recommendation. The whole text and its any part, as well as the charts cannot be considered as an offer to make a deal with any asset. IFC Markets and its employees under any circumstances are not liable for any action taken by someone else during or after reading the overview.